Devils Lake ND Motels: Customer Reviews for Motels

Devils Lake ND Motels:  My Preference
By Jan Ashby
1001 Highway 2 East
Devils Lake ND 58301
(701) 662-8656
The Super 8 motel in Devils Lake has a friendly staff.  To give my opinion, they're laid back and cooperative.
Why do I say this?  Well, it's the way they responded – in a friendly manner – when I asked if I could try out a whole bunch of rooms, to see which bed would have the proper firmness.
You know how it is when you've got a bad back – you end up saying "ouch" in a hurry, if you're not careful about your selection (bed selection).  Some people can sleep anywhere – not me!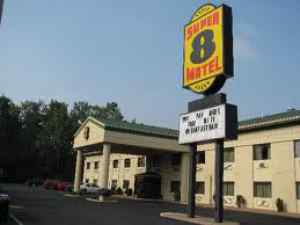 So I am sharing my post today so you can gain some knowledge about the staff at North Dakota motels and hotels.  When you're in North Dakota, you sort of have to be "laid back" and not expect the kind of upgrades & offerings you get in other places (think hotel concierge or mini-bar).
This is true of Devils Lake Super 8 motel.  However, if you're in the mood for just plain folks and wearing your blue jeans to supper, then you're in for a treat.  The lake is really pretty in the summer and Fall, and you can find LOTS of solitude here.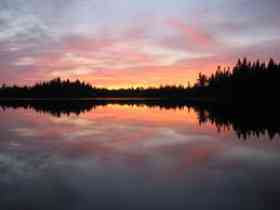 *Note:  If you need High-Speed DSL wireless, try the casino hotel
Customer Reviews for Motels:  I Compared The Super 8 to Another ND Motel
Before registering at this particular motel, I went across the street – well, the staff was more professional yet not really freindly.  Also, I noticed there was no free breakfast with this other motel.  That did not sit well with me. I like to roam the halls in the morning, get a piece of fruit and some cereal & milk & then make my way back to my room.
I am not a morning person, so I look for this feature.  And all the Super 8 Motels I've stayed at in North Dakota (in Williston and Grand Forks) have the free gratis breakfast!
So this I like. It wasn't fun to have to carry my luggage up a set of stairs – but it was only 1 short flight of steps, so not "too bad".  I like that the Super 8 in Devils Lake has the outside doors locked. *You have to use a card key to get access to the hallway.
Okay, now on to the room – standard size with a very clean bathroom.  The mini-soaps are the usual size, albeit a little thicker than the dinky soaps you sometimes see.
The towels were in fact pretty good – not "super plush" or anything, but not real thin either. And it was nice the staff gave me extra washcloths when I asked for them.  
TV Set:  How Did it Fare – Was the Picture Good?
By now, you must have gathered that I like Devils Lake.  Yet how was the room?  Was it quiet enough for me?  In a word "yes".  Of course, I spent that extra time at the beginning scouting out the different rooms & choices.  You can do that too.
Of course, if you arrive close to 7 to 8pm at night that helps, as most folks have already settled in for the evening.  As far as media goes, the tv was modern & it did have a crisp, clear picture.
No clock radio though – so if you're one that likes to wake up via music, you may be out of luck (unless you bring your own). Still, you can always ask the cheerful staff for a wake-up call.
Lunch and Dinner:  I Recommend the Casino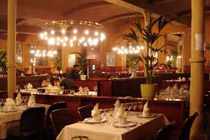 You reach the Spirit Lake (little island) casino and enter the Spirit Lodge – it was updated in Dec 2013, and looks much better. I felt it could use a few more windows, to take better advantage of the lovely VIEW – and with the new renovation, it'll now have that.
The buffet is called Dacotah Buffet, and is pretty good.  I love the salad myself. To see the menu, simply click HERE .  It should be noted that the casino also has a Snack bar (Open 24 hours a day, 7 da. a week) – it's mainly sandwiches, pizza and appetizers.
Also featured is whiz-bang entertainment – if you'd like to read more about music/Entertainment pkg visit this page .  
I do want to tell you that it's a beautiful, leisurely drive round Spirit Lake – I enjoyed it an awfully lot !  I actually ventured right down by the lake – and there was a bit of a dropoff !  Be careful if you stray from the main path with your car.
Copyright  2014  NDMotels.com
Other ND Motel Reviews and Articles